Traditional and Computer Aided Design and Graphics
Los Angeles, California, USA, Terra, Solar System Sol, Milky Way Galaxy, Local Group, Virgo Super Cluster, Local Universe

Set Design - Cabot Sailing Ship - Kenneth A. Larson
The first American made ship to circle the earth.

14 guns, brig Cabot, Capt. John B. Hopkins. U.S.S. Cabot badly damaged, April 6, 1776, Conflict: American Revolution Type of Action: Small Ship Naval Action Location: 20 Miles Southeast of Block Island, Rhode Island.
Note:

These drawings are presented here for portfolio purposes only. These drawings are not available for sale or to be given away in hard copy or digitally in any scale. I will be happy to show hard-copy during a legitimate job interview for Set Designer.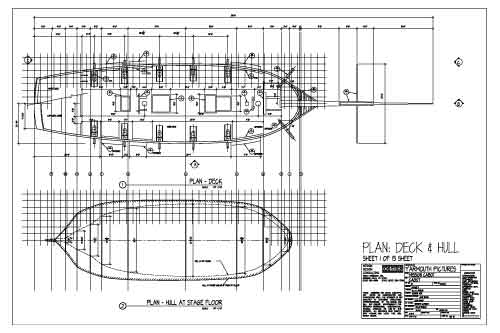 Plan.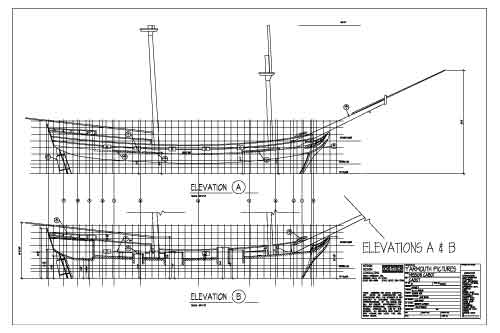 Elevation and section.


Stations.

| | |
| --- | --- |
| Model. | Model. |
---
Copyright © 2000 - 2017, Kenneth A. Larson. All Rights Reserved.
Website content including photographic and graphic images may not be redistributed for use on another website.
This page last updated: Thursday, 01-Aug-2013 15:02:49 EDT